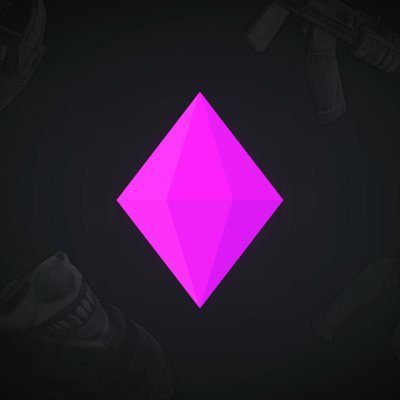 Pros
Very First Rust Skins Case Opening Site
Regular Giveaways
3 Cases Free For Signup
Cons
Discord Only Support
Recently Opened Site
Some Site Bugs
RustClash Review
RustClash is a new skin gambling website for the year of 2021. It was one of the first ever Rust skin case opening websites to appear online. Skin gambling is really reaching new heights every day. Nowadays its not only CSGO skin betting that is popular, Dota2, Fortress Team 2 and Rust skin gambling are catching up. Players love being able to gamble and potentially win big. RustClash is doing everything right and regularly has over 350 players online. You can win some top quality items and cases are very reasonably priced. If you are a big Rust fan then you need to check this joint out.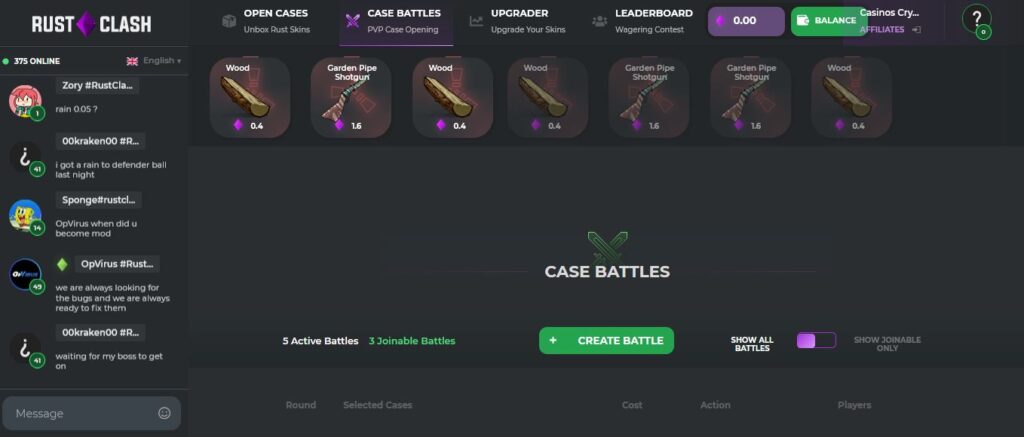 Registration
To play at RustClash first you need to visit their site. Then you need to log in with your Steam account. Once you have done this you are ready to deposit and play. The process is very simple and takes no time at all. All the visitors to the site appreciate this quick log in procedure because it enables them to play quickly.
Payment Options
Check out the list below and find your perfect deposit option. Funding your account is quick and easy. Skin and card deposits are by far the quickest way to deposit as crypto can get held up due to congestion on the blockchains. Cashing out your winnings is simple too and can be done via Rust skins.
Deposit Options
Rust Skins
CSGO Skins
Dota2 Skins
Bitcoin
Ethereum
Litecoin
Dogecoin
Visa
Mastercard
RustClash Signup Bonus
The current promotion is you can claim 3 cases free by using our promo code: casinoscryptos. To claim visit rustclash.com and click on the affiliates tab once you have logged in. A popup will appear in the middle of the screen. In the box that says affiliate code, type in our code: casinoscryptos. To be eligible you need to own Rust on Steam, have at least five hours game play time and have your profile settings set to public.
Bonuses & Rewards
Claim 3 Free Cases Use Code: casinoscryptos
Deposit Bonus On All Deposits
How to Claim RustClash's Bonus
Go to rustclash.com using our link
Register and log in to RustClash
Click on Free Cases text
Enter our code: casinoscryptos
Games Available
Case Opening, Case Battles and Upgrader.
RustClash Affiliate Program
Join and earn today! First you need to create your own unique promo code via the affiliates section of the website. Once you have done this it is now your job to promote it everywhere you possibly can. Every time a player signs up via your link and deposits, you will earn commission. There is no limit to how much you can earn so give it a go.
Contact Details
Email Address: None, Contact via Discord.
Live Chat: Yes
Social Media
Languages
English, Spanish and Russian.
Conclusion
Having played at this site on a number of occasions, we really like what they are doing. They are trying to create the best Rust gambling website online. They are going the right way about it but still need to iron out a few creases before they reach the top. The website is not the best to be honest but the games are good and transactions are quick. They are not the best but they are definitely not the worst either.
Ratings
FAQ
How Do I Claim The RustClash Sign Up Bonus?

Is RustClash Available On Mobile Devices?

Is RustClash Provably Fair?